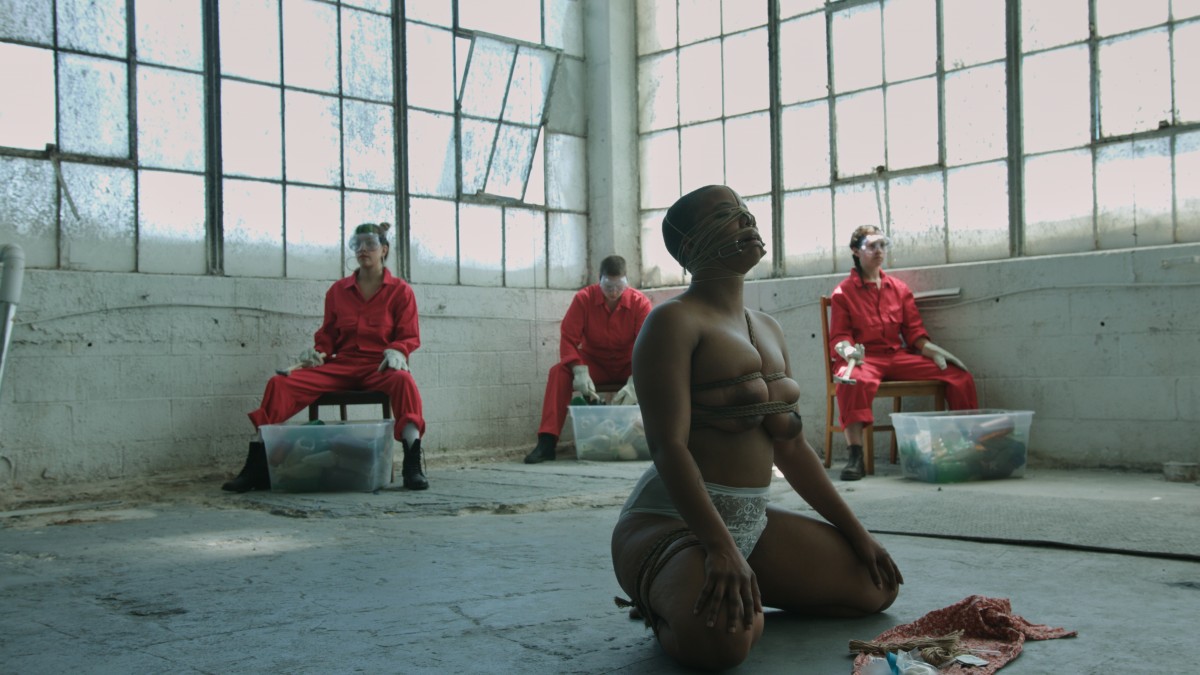 This feature length film seeks to explore the incredible potency of queer hedonism, specifically how the authentic performativity of kink and queer porn can evolve trauma into orgasm, and grief into politically radical, transformative, body-based joy. This work aims to negotiate pornographic embodiment as an anti-oppressive, trans-inclusive feminist practice rooted in femme caretaking and risk, and contextualizes itself as a choreographic process. (  ) investigates the complexity of pleasure, exploring the so-called obscenity of bodies in their most tremendous capacity—their glorious, illicit humanity. Created by the queer/feminist porn collective AORTA films in collaboration with the performance company "the A.O. movement collective", the film celebrates queer pleasure as a type of queer resistance, while inviting viewers of all identities towards their own human capacity for pleasure.
The Porn Film Festival Vienna
was brought into existence in 2018, and started with posing an easy (yet strangely hard to answer) question:
"What is porn?"
2019 sees the festival return on 4-8 April, still with the challenging objective to showcase and celebrate the colorful diversity of porn, and stimulate an open, societal debate. Its mission is to bring a genre back into the public sphere of the cinema that is usually locked away in private quarters. Its prime directive is to present the creativity and political possibilities of a defining (yet always hidden) part of society. The goal is to challenge prejudices and stereotypes.
The festival offers a film and theory program that breaks the monotony boring cheesy mainstream porn - to proudly presents feminist, queer & LGBTIQ* positions. The Porn Film Festival Vienna wants to create an open and welcoming space for reception, discussion, and reflection and to challenge and broaden horizons. Because porn can be: lustful, honest, friendly and self-determined! The festival's second edition will take place April 4-8 2019 in various venues in Vienna. It will devote itself extensively to the daring question: "
What is shame?"Tickets: https://www.pffv.at/tickets