Exquisite Pleasure presented by Blue Movie
Exquisite Pleasure presented by Blue Movie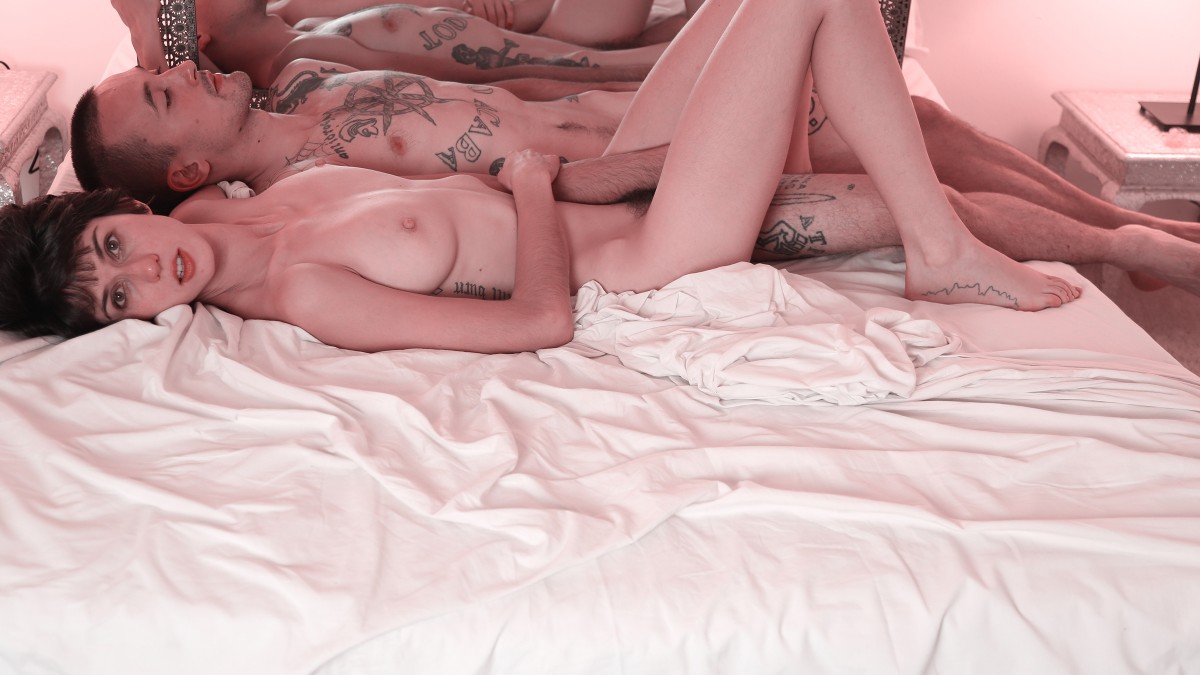 Verso Cinema is a collective of internationally multi awarded filmmakers under another identity. They say about themselves: "We seek to break that barrier in order to create, with absolute freedom, a new concept of pornography, where eroticism and sensuality emerge through the film language and narrative. We want to awaken your mind. We want to inspire you. We want to excite you." Exquisite Pleasure is exactly what the title suggests: an exquisite pleasure to watch, divided into five parts. In Hungmen, a horny couple inspires us with a very interesting version of the game hangman and in Stolen we learn how a burglary can go wrong yet end in a pleasant way however. In Sweet Sacrifice we experience which secret ingredient a master baker uses to create some fluffy muffins. Deeply bitten shows us that a cage and some fangs make very versatile utensils in a nightclub before the film concludes with Snapshot that presents to us the rhythm of love in its manifold expressions.

The Porn Film Festival Vienna
was brought into existence in 2018, and started with posing an easy (yet strangely hard to answer) question:
"What is porn?"
2019 sees the festival return on 4-8 April, still with the challenging objective to showcase and celebrate the colorful diversity of porn, and stimulate an open, societal debate. Its mission is to bring a genre back into the public sphere of the cinema that is usually locked away in private quarters. Its prime directive is to present the creativity and political possibilities of a defining (yet always hidden) part of society. The goal is to challenge prejudices and stereotypes.
The festival offers a film and theory program that breaks the monotony boring cheesy mainstream porn - to proudly presents feminist, queer & LGBTIQ* positions. The Porn Film Festival Vienna wants to create an open and welcoming space for reception, discussion, and reflection and to challenge and broaden horizons. Because porn can be: lustful, honest, friendly and self-determined! The festival's second edition will take place April 4-8 2019 in various venues in Vienna. It will devote itself extensively to the daring question:
"What is shame?"Tickets: https://www.pffv.at/tickets