Ursinho & Emmanuel in the desert (double feature)
Ursinho & Emmanuel in the desert (double feature)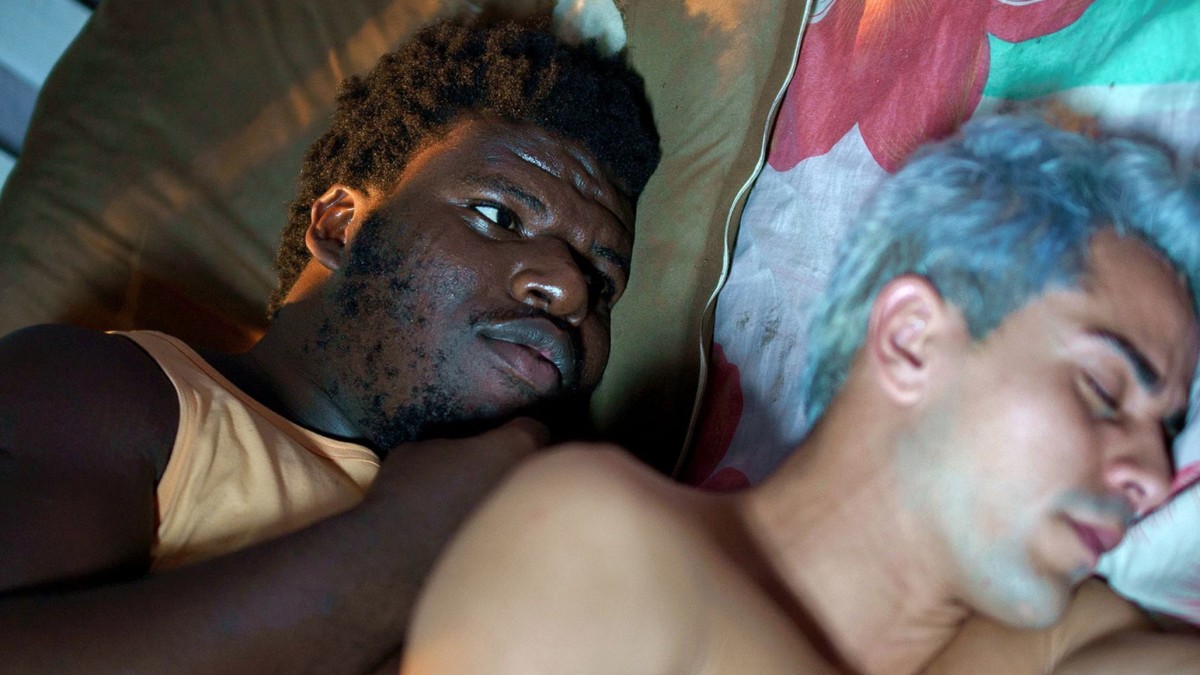 Urshino: Teddybear is a corpulent gay man in his early 30th living in the dull favelas in Rio de Janeiro, Brasil. Being gay in such an environment is already hard, being an introvert as well makes matters even worse. He falls in love with one of Copacabana's top-notch male prostitutes who is exclusively working for wealthy, upper-class clients. This young man seems entirely out of reach for Teddy. However, he is determined to overcome his inhibitions and finally meet him.
Emmanuel in the desert: What happens if the nail polish crackles off by tearing-up the dirt? Piece by piece, afar from all, deep in the countryside. Emmanuel tells us about rural places and how to reinvent your sexuality deep in a cultural and emotional desert. Emmanuel in the desert is a grandiose piece about rising above fear and loneliness, strengthening your inner self, and how to grow throught the power of radical self-realization.
The Porn Film Festival Vienna
was brought into existence in 2018, and started with posing an easy (yet strangely hard to answer) question:
"What is porn?"
2019 sees the festival return on 4-8 April, still with the challenging objective to showcase and celebrate the colorful diversity of porn, and stimulate an open, societal debate. Its mission is to bring a genre back into the public sphere of the cinema that is usually locked away in private quarters. Its prime directive is to present the creativity and political possibilities of a defining (yet always hidden) part of society. The goal is to challenge prejudices and stereotypes.
The festival offers a film and theory program that breaks the monotony boring cheesy mainstream porn - to proudly presents feminist, queer & LGBTIQ* positions. The Porn Film Festival Vienna wants to create an open and welcoming space for reception, discussion, and reflection and to challenge and broaden horizons. Because porn can be: lustful, honest, friendly and self-determined! The festival's second edition will take place April 4-8 2019 in various venues in Vienna. It will devote itself extensively to the daring question:
"What is shame?
Ursinho, Stéphane Olijnyk, FRA/BRA 2018, 45′, POR OV + EN subs
Emmanuel in the desert, Yannick, FRA 2018, 35′, FR OV + EN subs
Tickets:
https://www.pffv.at/tickets