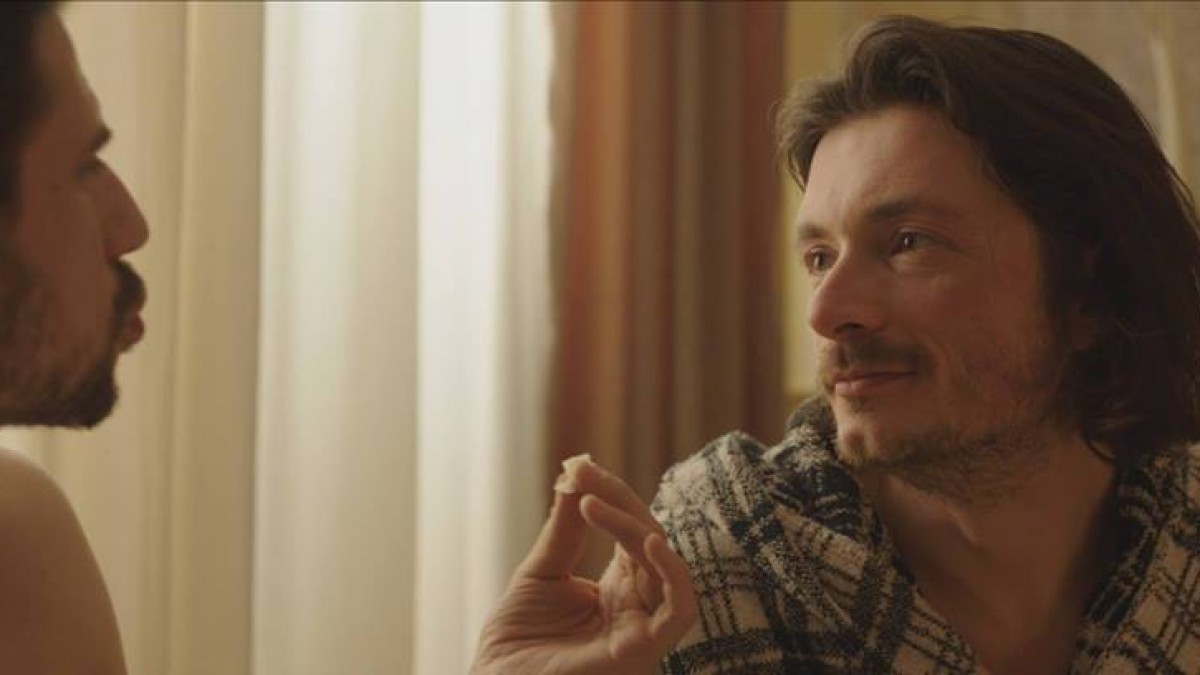 Their wedding is in just two weeks, and Anita and Bekim are adding the final touches to their big day. Despite expecting news from Anita's parents, missing since the 1999 Kosovo War, and with Bekim's controlling family in turn, the couple somehow seems to manage with the preparations. But when Bekim's secret gay ex-lover, Nol, returns unexpectedly from abroad, the situation becomes complicated – especially when Bekim realises Nol is still in love with him. Inevitably, the wedding banquet becomes loaded with tension when the unusual love triangle starts to unravel.
Transition Queer Minorities Film Festival
In this powerful and sexy drama, a powder keg from the past impacts the present for three Kosovans. Though love and buried desire are at the center of the film, the story begins with history. Anita's parents have been missing since the Kosovo War, which ended in 1999, and she and her fiancé, Bekim, are traveling to the Serbian border to look at a group of exhumed bones. But in war zones, as in love, closure rarely comes easily, and they return without further information about her missing mom and dad—but with a strengthened commitment to their impending marriage. Awaiting them in Priština is Nol, Bekim's best friend and secret lover from those wartime years, who has since left the country to live in France but has returned to celebrate his friend's nuptials.
Carefully moving between the present-day story and past details of Bekim's relationships with Nol and Anita, The Marriage charts the emotional predicament of this man who has strong feelings for both. All three actors are extremely compelling, with Alban Ukaj's deeply conflicted Bekim a standout. There is great pressure to marry and only mild support for LGBTQ rights in Kosovan society, so Zeqiri's film, which unashamedly puts same-sex and heterosexual passion on the same plane, is a forceful step in the right direction, as well as a dynamic portrait of romance and deception in the shadow of war.
— ROD ARMSTRONG