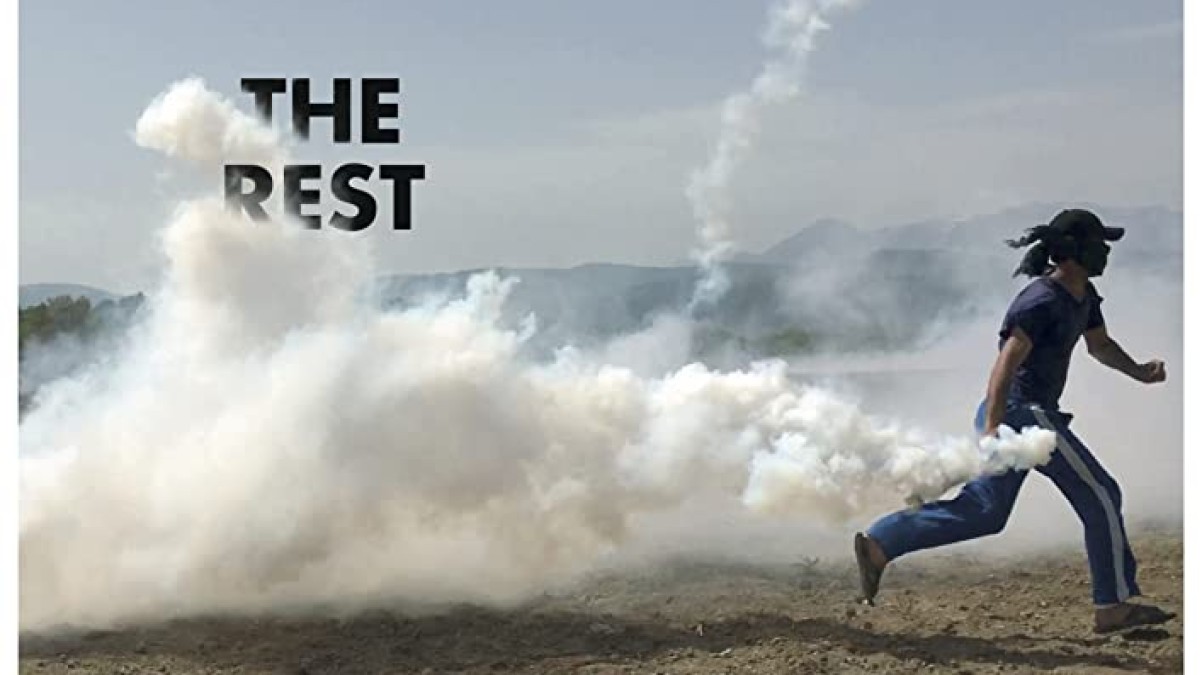 Ai Weiwei fills his latest affecting, insightful and highly topical documentary with the voices, faces and bodies caught in Europe's refugee crisis.
Continuing the impassioned advocacy that drove 2017's Human Flow, as well as his recent art, the Chinese-born, Berlin-based art superstar takes a personal approach to the plight of the displaced masses stranded across the continent – recording their pleas for help, hopes for the future, and dismay at the hostility that greets their every move.
Whittled down from 900 hours of footage, The Rest follows individual stories that contribute to an unflinching and forthright examination of life in tents, behind barbed wire and battling against unwelcoming bureaucracy. In Greece, a young woman simply wants to be reunited with her cat. In Germany, a hospitality worker prays that his wife will soon be released from the camp. More follow and, in stunning close-up portraits that traverse the breadth of Europe, Ai tells their tales; in so doing, he also tells a universal tale of the state of the world today.
"A lament for the lack of compassion in the world and the stubborn refusal to acknowledge the common humanity that unites 'us' and 'them'." – Screen International
"The Rest" is a documentary by Ai Weiwei about refugees who arrived in Europe, the world's bastion of human rights. These refugees fled war and persecution in Afghanistan, Iraq, Syria, and other conflict-ridden countries. They sought refuge in France, Italy, Germany, Greece, Sweden, and Turkey, but most have not found the safe havens of their dreams. Instead, they now live in limbo within a disintegrating humanitarian aid system, no longer the center of media attention, yet unable to move forward with their lives. They are "The Rest". In 2017 Ai Weiwei released "Human Flow", his epic film about the global refugee crisis, spanning 23 countries in Africa, Asia, Europe, and North America. Since then, the crisis has only worsened, and rising anti-immigrant sentiments have been stoked by populist European politicians. Those refugees awaiting sanctuary in Europe found their lives put on hold, victims of overburdened aid systems, media fatigue and intensifying nationalism. For these reasons, Ai Weiwei decided to create "The Rest" from the 900 hours of unused footage from "Human Flow" to call attention to the unresolved plight of refugees on European soil. "The Rest" is a personal, deeply trenchant film focused on the everyday lives of refugees in Europe. Most of the film is told through interviews with refugees and footage of their living situations. They speak of the hardship and danger they faced fleeing war, poverty, and persecution, and of the treacherous routes they undertook to find safety in Europe. Now, however, they face a different type of suffering in Europe, stalled by overburdened aid infrastructures as well as escalating anti- immigrant sentiments. "The Rest" is not only an accumulation of refugees' stories but also a mirror of the European political zeitgeist.

These refugees' experiences demonstrate how pan- European values of liberalism and democracy have largely failed in practice and betrayed those most in need of help.